Industry Groups
Actors Groups
Milwaukee Filmmaker Alliance
The Milwaukee Filmmaker Alliance (MFA) is a membership-based organization that seeks to drive economic growth in the region through advocacy, professional development (seminars, workshops, panels), and financial support of and for Milwaukee filmmakers and media professionals of all experience levels.
Madison INdependent Filmmakers
We are a group of creatives who love filmmaking. Some are writers, others photographers and actors. We are also artists, set designers, costumers and generally magic makers. If you have always dreamed of being part of the movie making process, come out and join us. No experience necessary, but bring your passion, creativity, and your willingness to work hard to achieve a shared vision and we will welcome you with open arms.
FILM FURIES
The FILM FURIES is a gang of female-identified and trans artists, writers, and teachers who make films, work behind camera in the film industry, or are otherwise involved in media fields. We get together when we feel like it to socialize, exchange ideas, and support each other's work. We use this page to keep each other up to date on film-related events, articles, notices, and needs. All members are welcome to post and organize events. Our symbol is a circle around the right eye to represent the camera's eyepiece and working behind camera! FILM FURIES RULE!
Madison media Professionals
Madison Media Professionals is an organization devoted to the business and art of visual communication. Our chapter serves Madison and the Greater Wisconsin regions. Our members create programs that use visual media to convey important messages and information for corporations, small businesses, agencies, non-profit organizations, the government, education, the medical field, broadcast and cable television, etc.
Southeast Wisconsin Filmmakers
SE Wisconsin Filmmakers is for anyone who is interested in film making. This does include Editing, Recording, and Acting.
Post your work here, look at what others are filming, make suggestions, and look forward to film and editing news.
48 Hour Film
The 48 Hour Film Project is a wild and sleepless weekend in which you and a team make a movie – write, shoot and edit it – in just 48 hours!
Madison
Milwaukee
Wisconsin games Alliance
We are a local network of game studios, independent developers, faculty, investors, and regional economic development agencies with the shared mission of promoting Wisconsin as a premier site for game development and design.
ACTORS GROUPS
Actors in Wisconsin
The purpose of this group is to keep Wisconsin actors informed and to provide a forum for discussions. Film, Television, Video, Theater, Improv, Comedy news and events. Auditions, Classes, Workshops, Showcases. This group is NOT intended for productions with sexually graphic content.
Madison casting announcements
What to post here: -Announcements of casts of shows in the Madison area (post once only) -Announcements of auditions for area productions (two posts only) -Searches for specific roles (two posts only) What not to post here: -Anything that is not one of the above items.
Milwaukee Actors group
Milwaukee Actors Group is for actors, film makers and writers. It's way for us to network, learn different acting and film making techniques. Video Posts will be made about acting and film making. Casting calls will also be posted in this group as well as events around the city.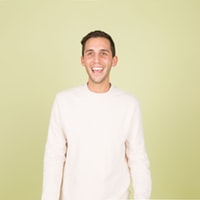 Mad city actors
Madison Area theater information and discussion. News articles (not reviews) related to Madison area theater or theater people from the Madison area. Publicity regarding upcoming area shows. Discussion topics related to Madison area theater or theater in general.